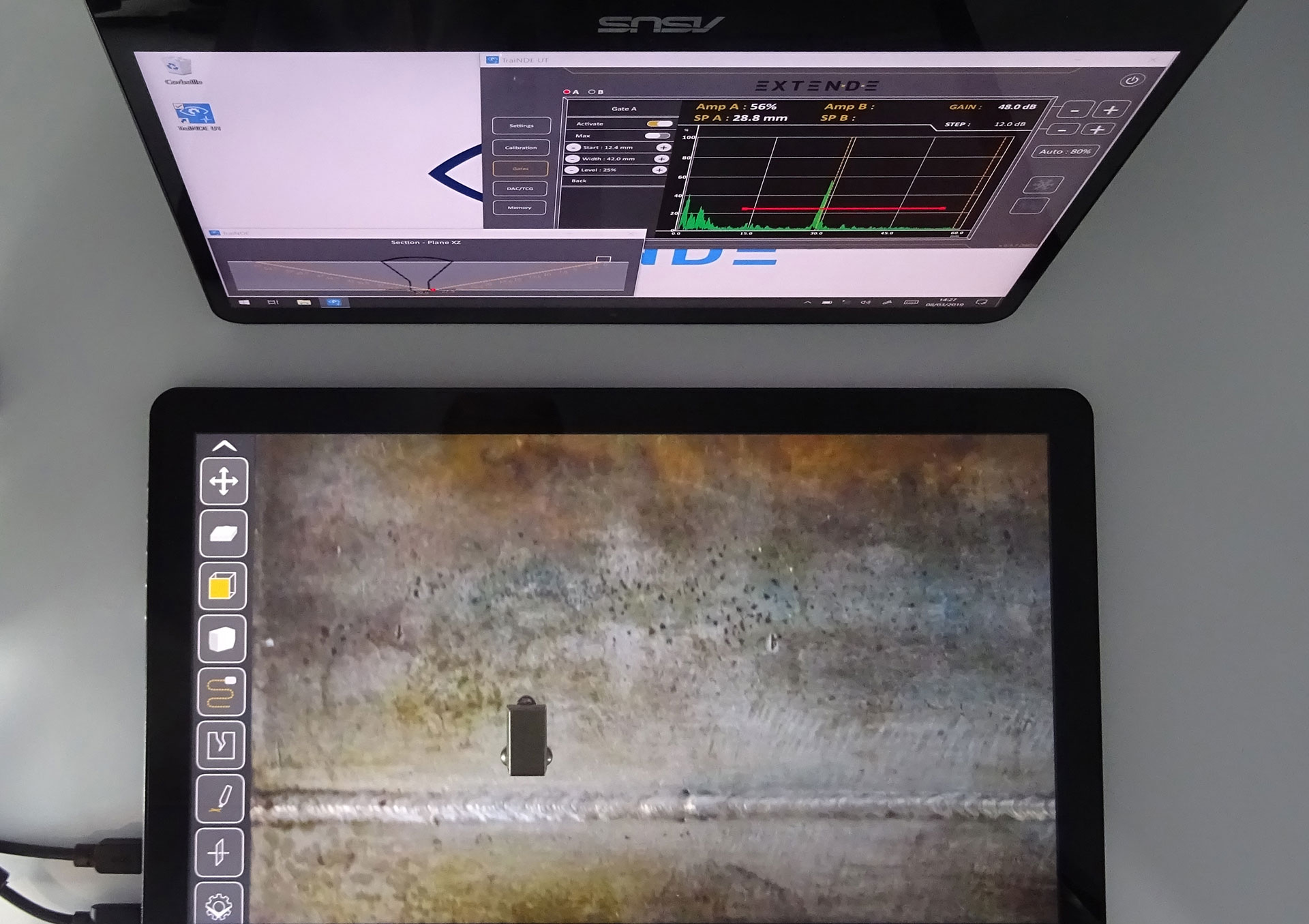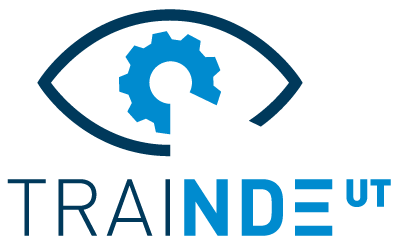 Handle a dummy probe to improve your practice
DISCOVER TRAINDE UT ON OUR YOUTUBE CHANNEL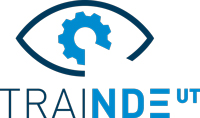 TraiNDE UT is a virtual tool associated with a signal database which simulates real inspection conditions for numerous applications (Type A/V1 block, DAC block, welds and plates).
This NDT educational tool, developed in Région Nouvelle Aquitaine (France), is aimed at training centers, universities and companies with internal training and certification needs.
WHY SHOULD I BUY TRAINDE UT ?
DISCOVER WHAT YOU CAN DO IN TRAINDE UT AND NOT IN REALITY !

All trainees with the same block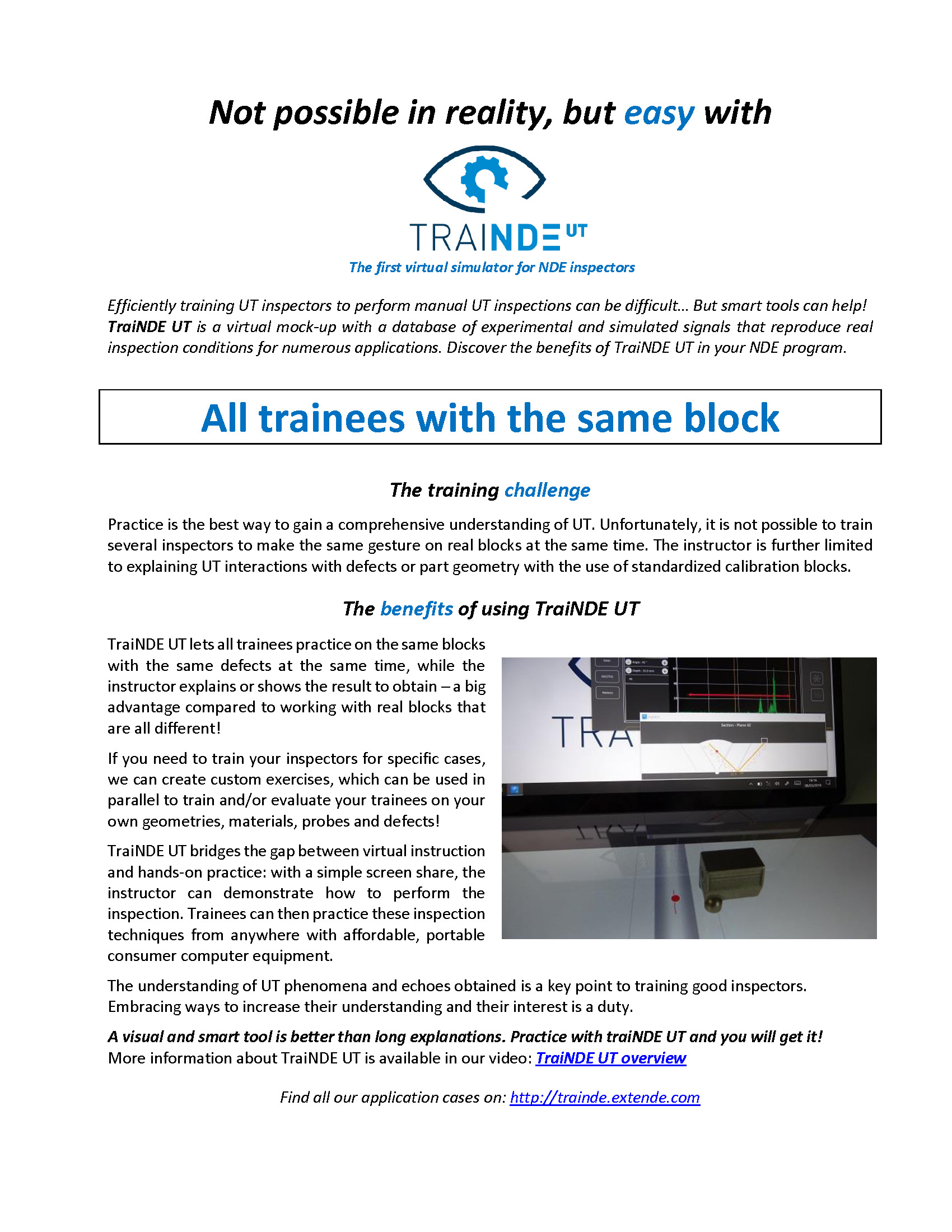 Practice Zone Coverage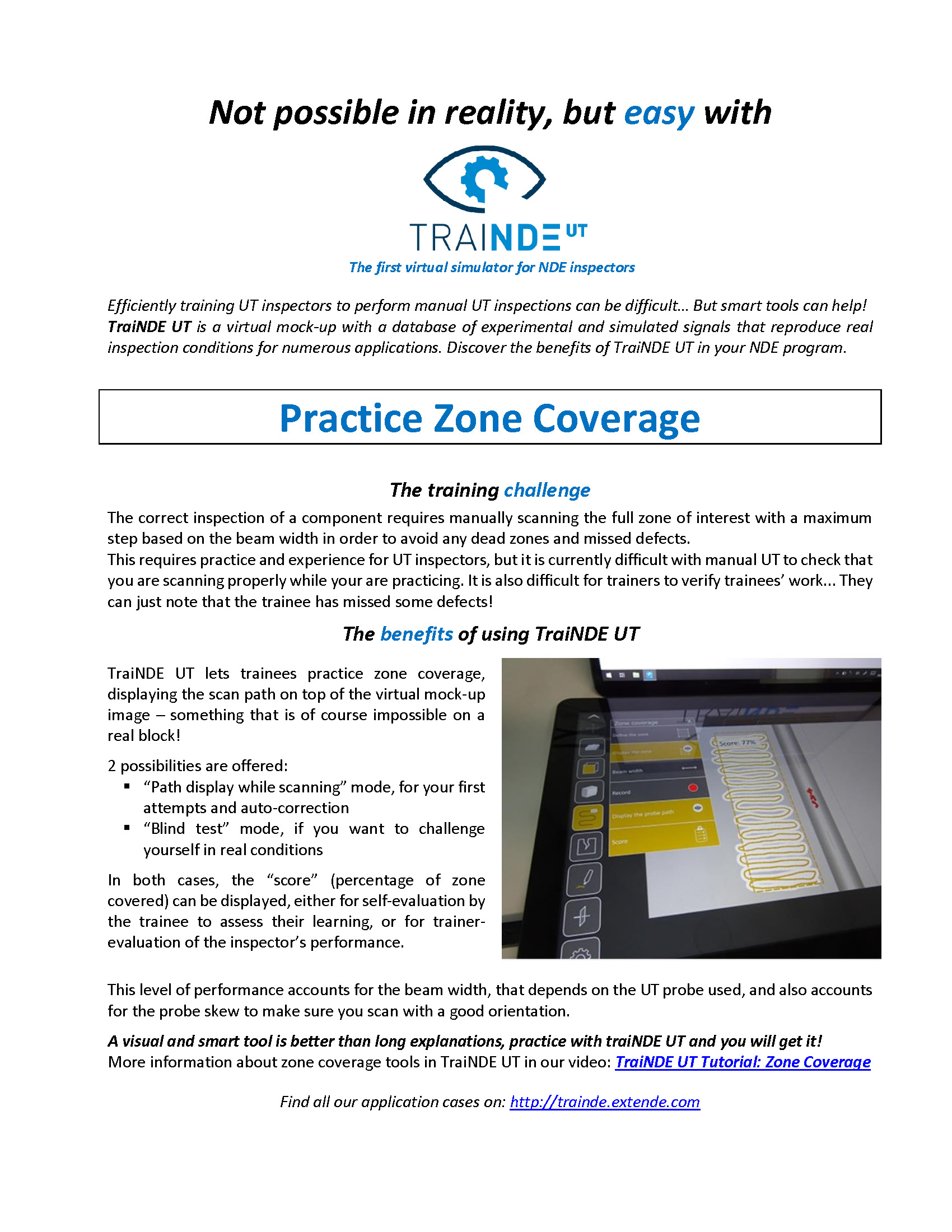 Blind blocks: "Educational" isn't it?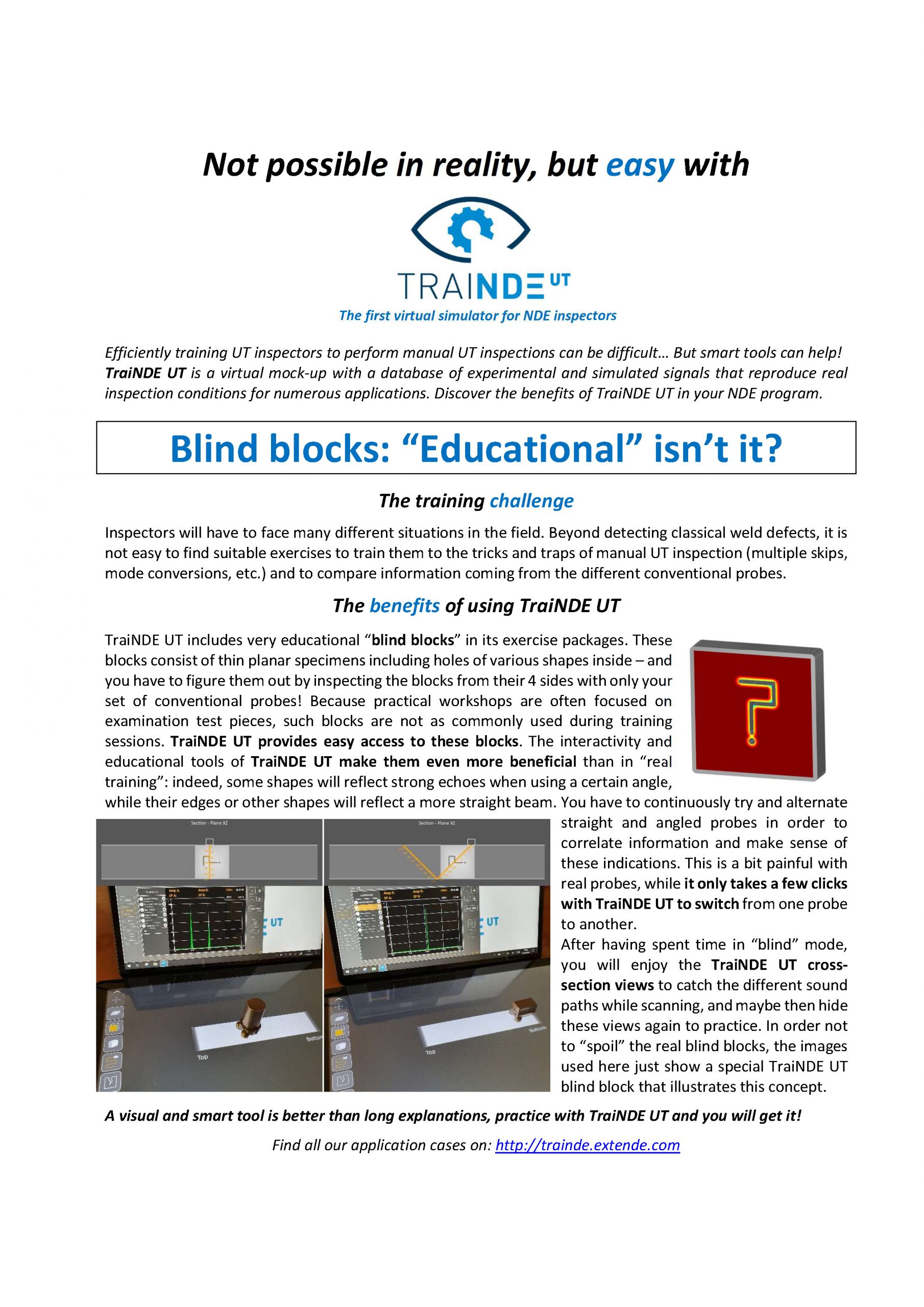 Find the perfect block to illustrate the tricks and traps of shadowing effect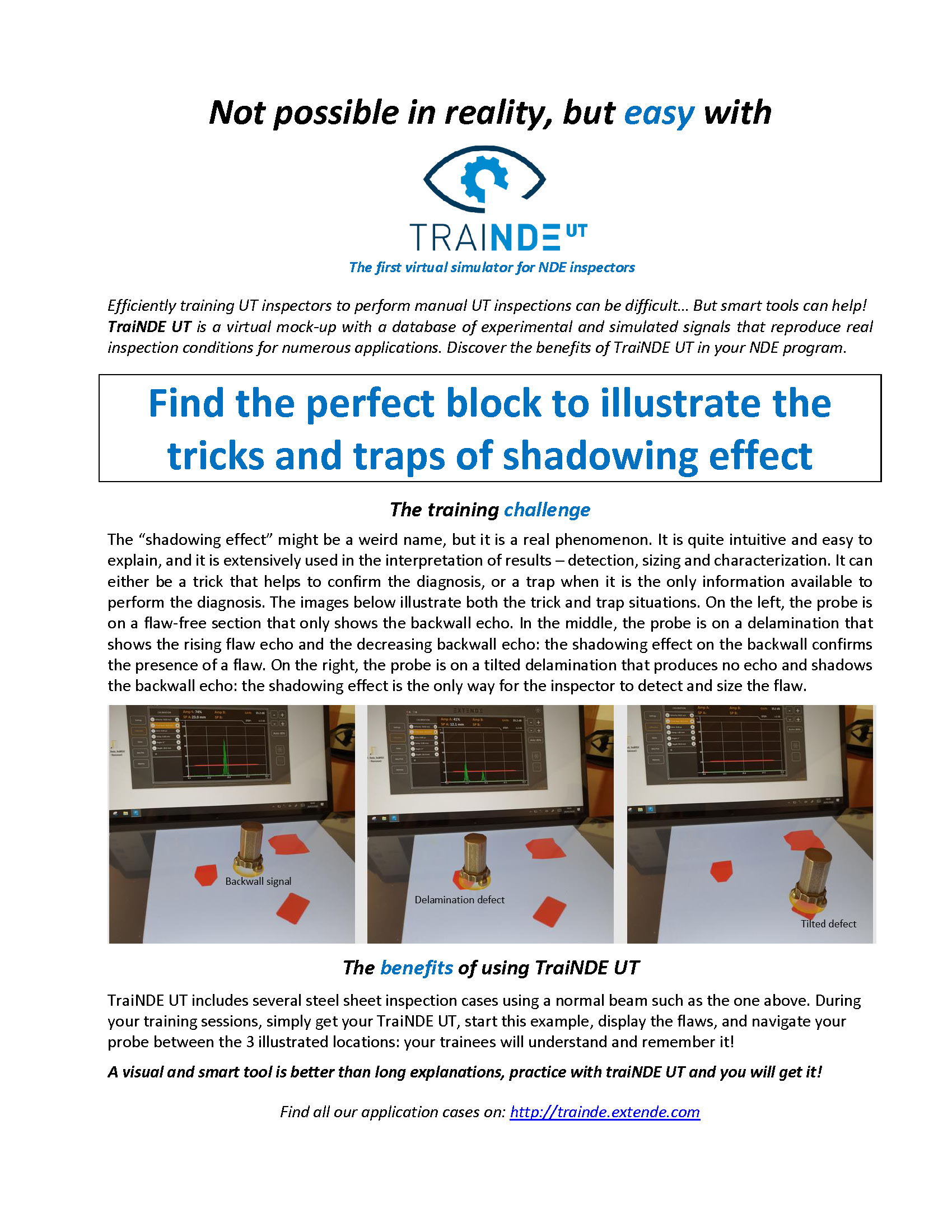 Ideal training tool for new staff members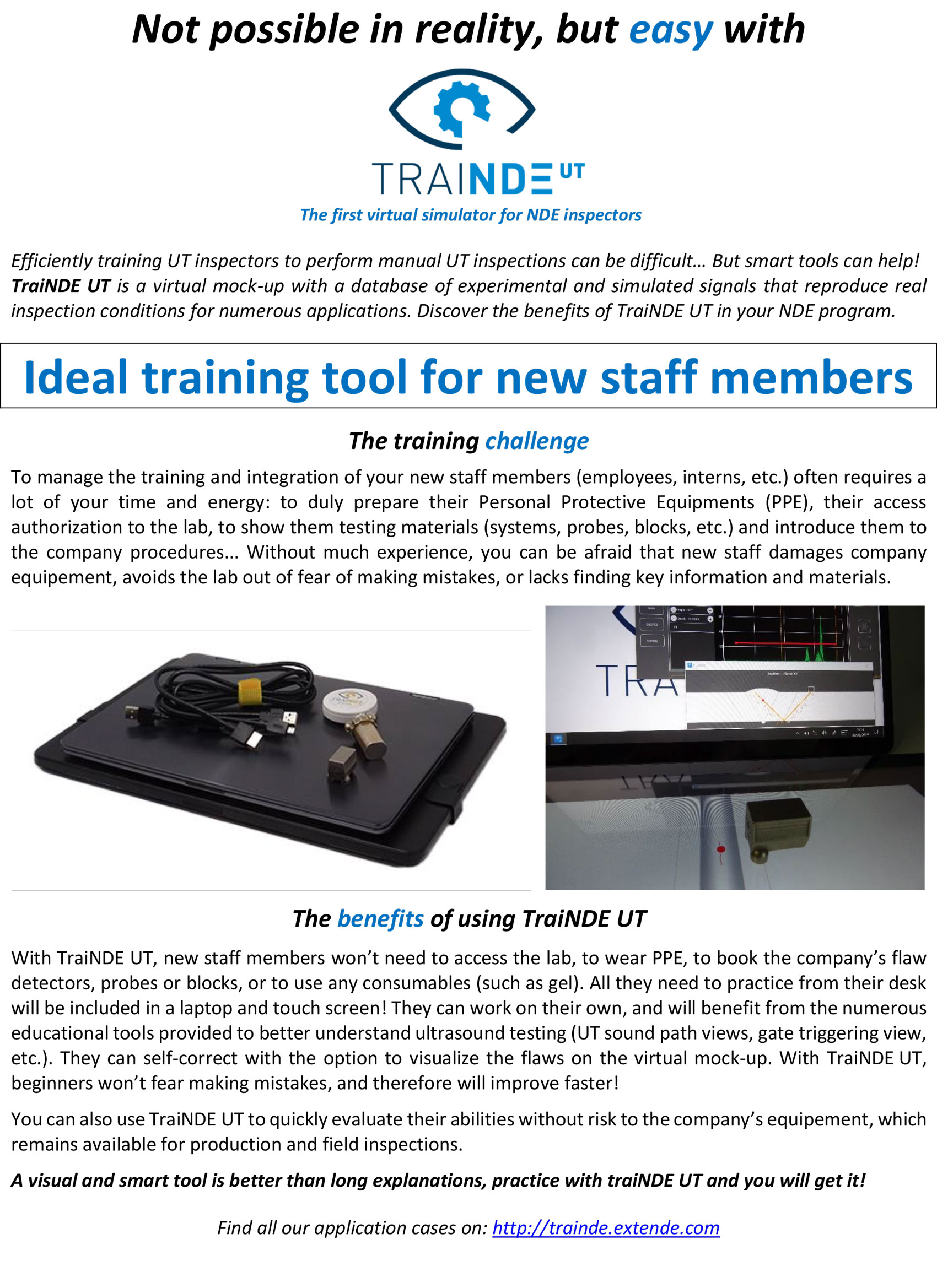 TraiNDE UT Device Connected: Use a real flaw detector without a real block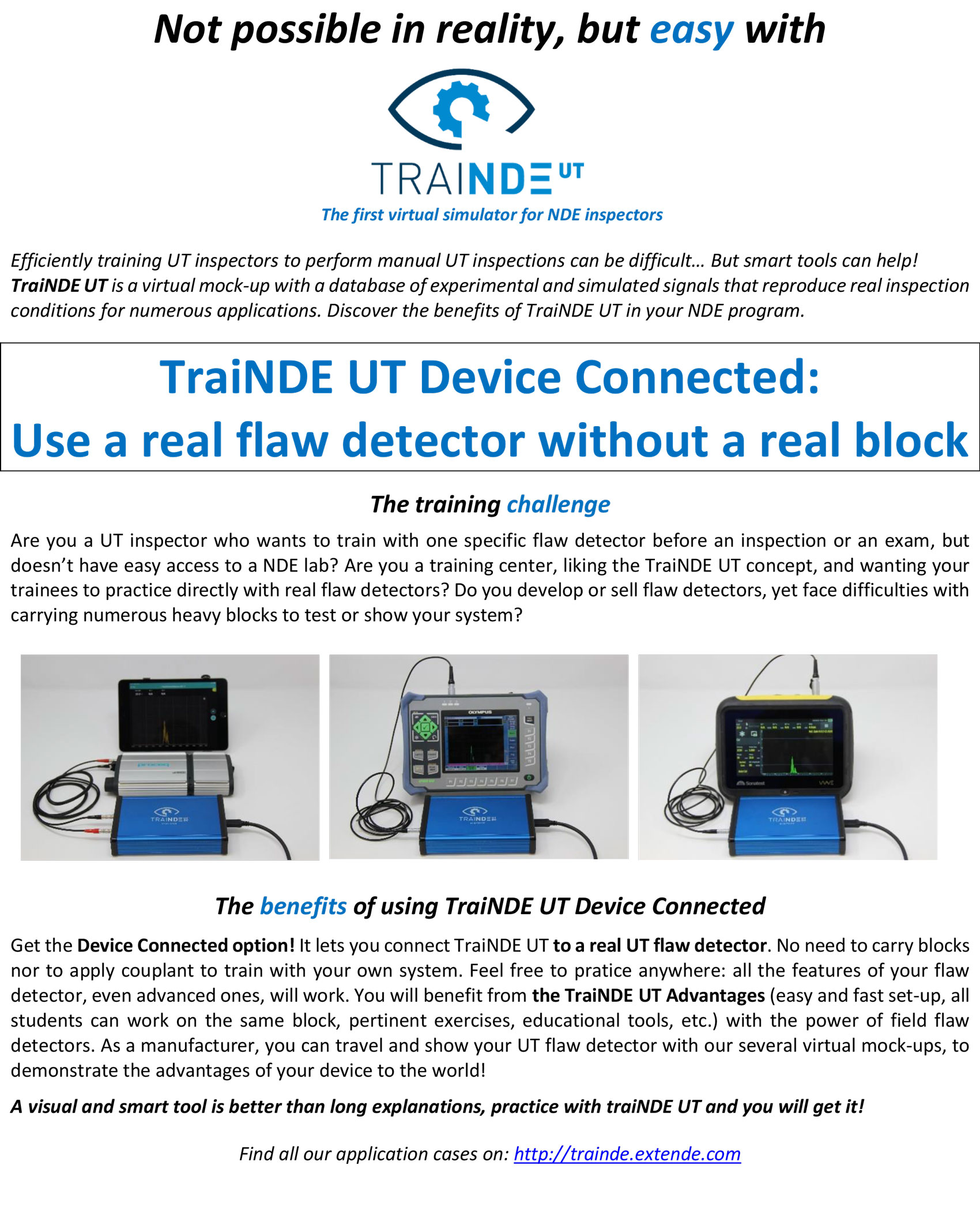 Always a new exercise to train on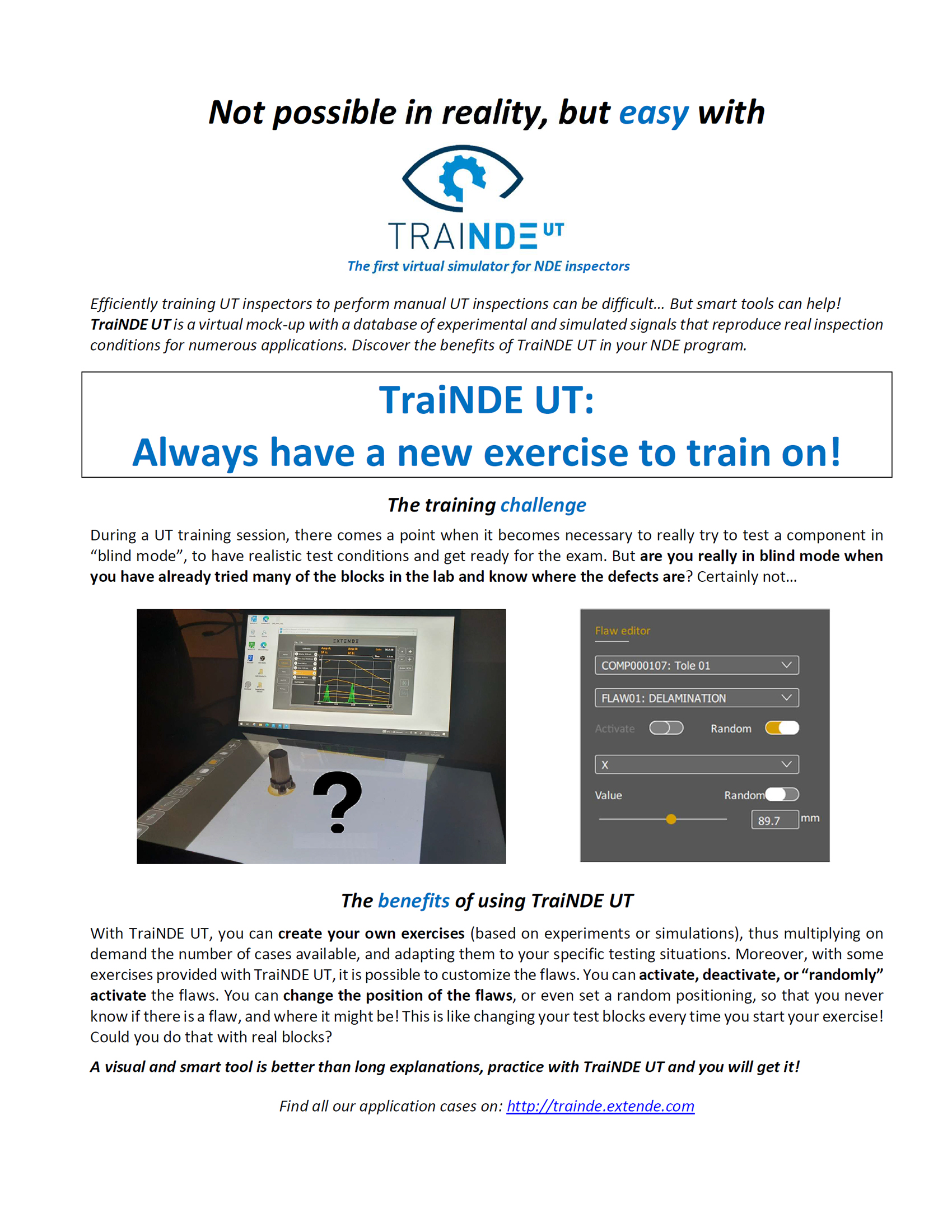 The educational functionalities:
zone coverage,
section view, etc.
will help you to more effectively teach hands-on of Ultrasonic Testing.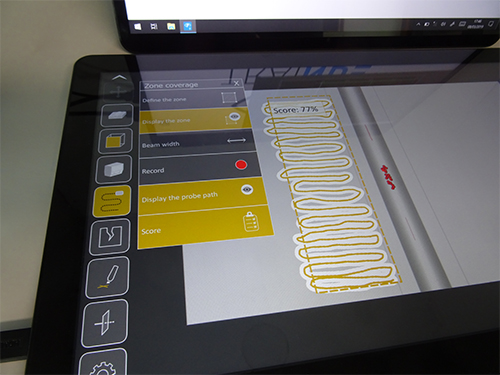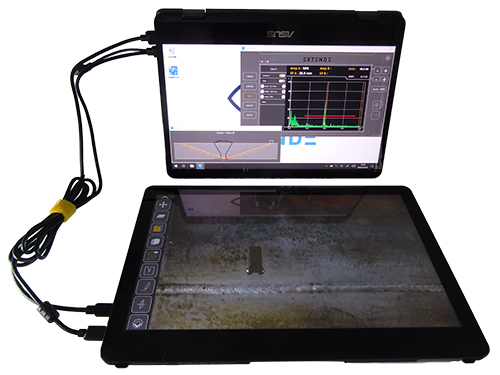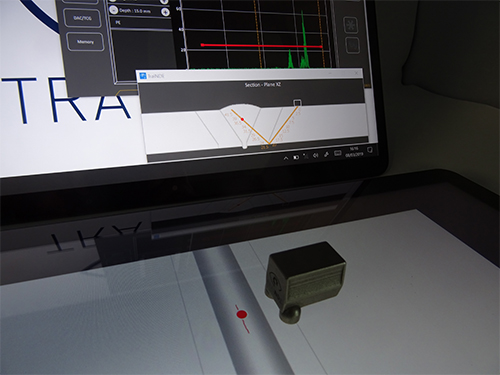 The variety of built-in exercises help to learn a number of skills such as detection, sizing and characterization of indications.
Discover the "Device Connected" Option
TraiNDE UT Device Connected allows you to connect the TraiNDE UT exercises and signals to your flaw detector of your choice.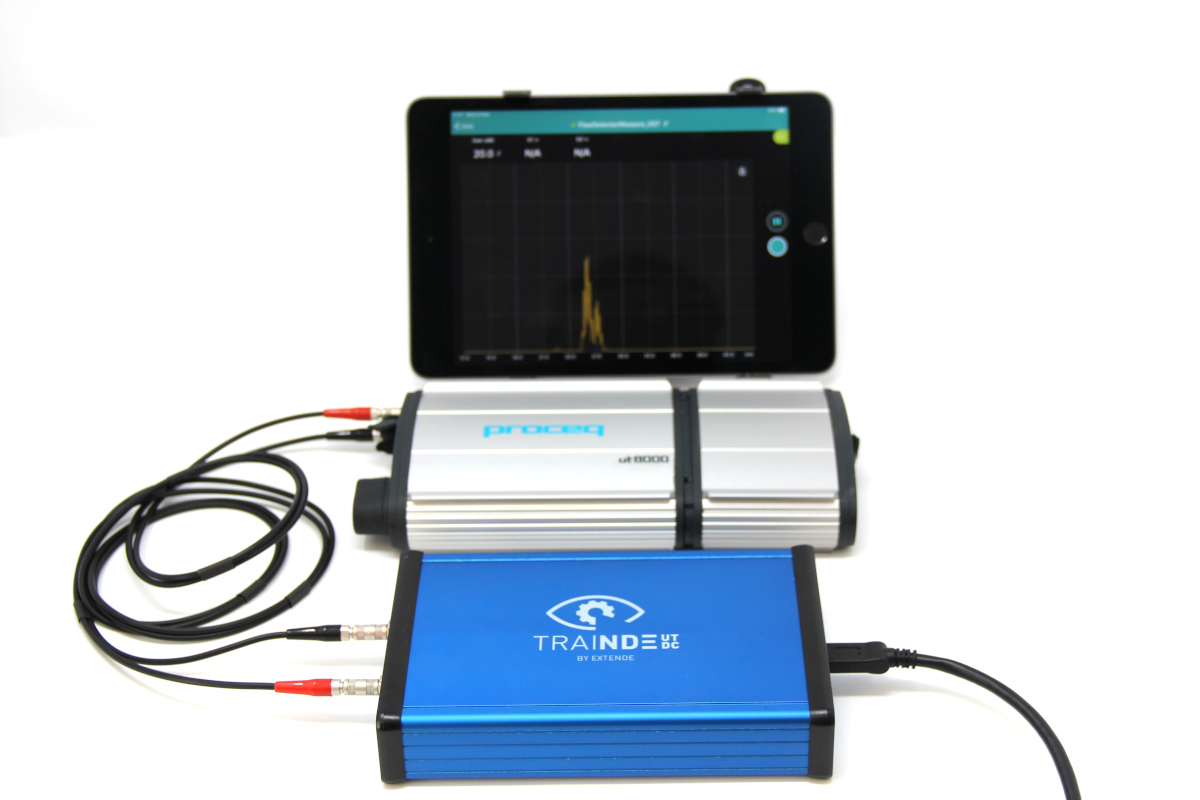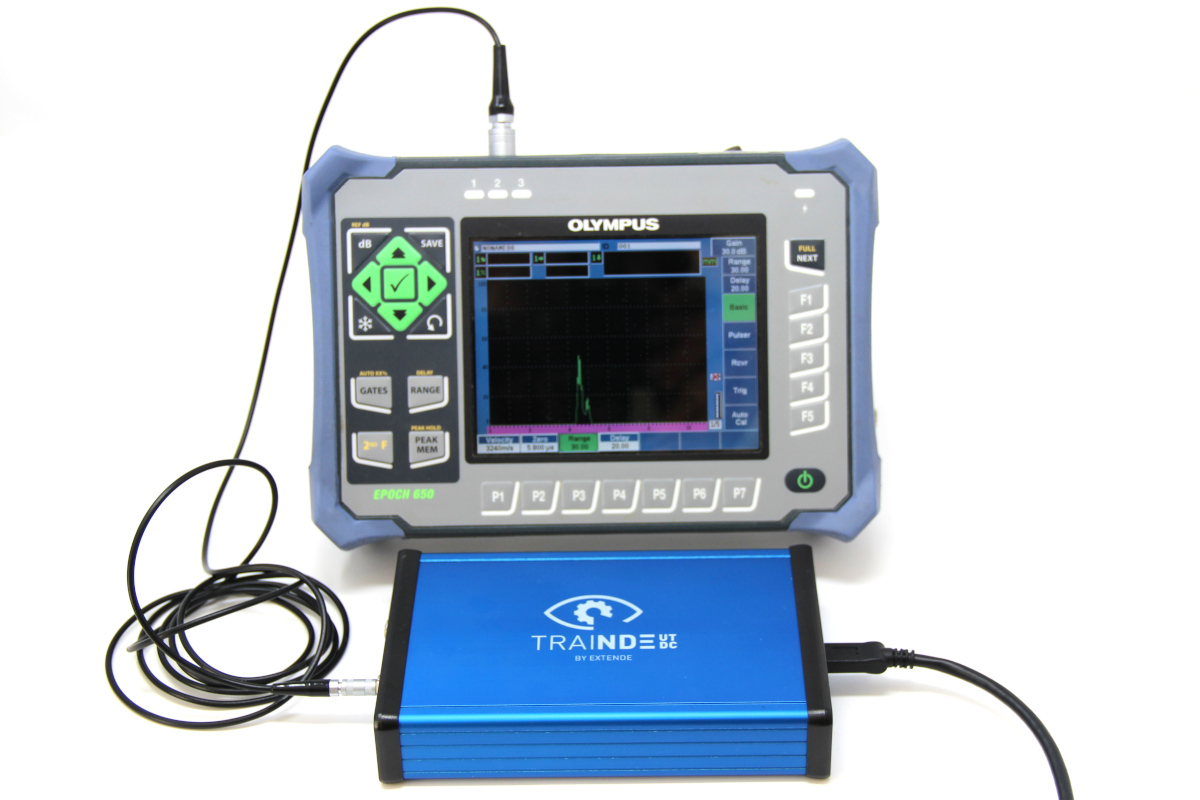 It has been tested on the Epoch 650 from Olympus, the Wave from Sonatest, the UT8000 from Proceq and the Ekosmart from Ekoscan. It should be compatible with any conventional UT System.
Why should I take this "Device Connected" option?
I want my trainees to learn efficiently with the system they will use for the exam' and on site.
I want to practice UT anywhere with my flaw detector
I want to show and test my system features without carrying heavy blocks
I want to challenge easily inspectors candidates' abilities with the actual procedure
It's affordable
TraiNDE UT is delivered with 11 virtual components (6 plates, 3 welds and 2 educational blocks) plus their calibration blocks (V1 and DAC) packaged in exercises.
You can also customize your TraiNDE UT:
Create your exercises by importing real or simulated data
Modify the defect settings on some provided exercises
Customize exercises and tools provided to the trainees
Buy additional components in our store (under construction)
Buy custom bases for you own components and application cases (please contact us)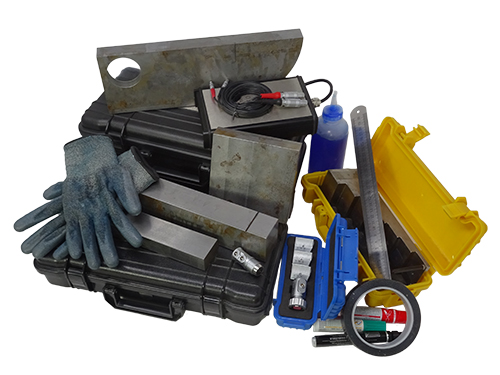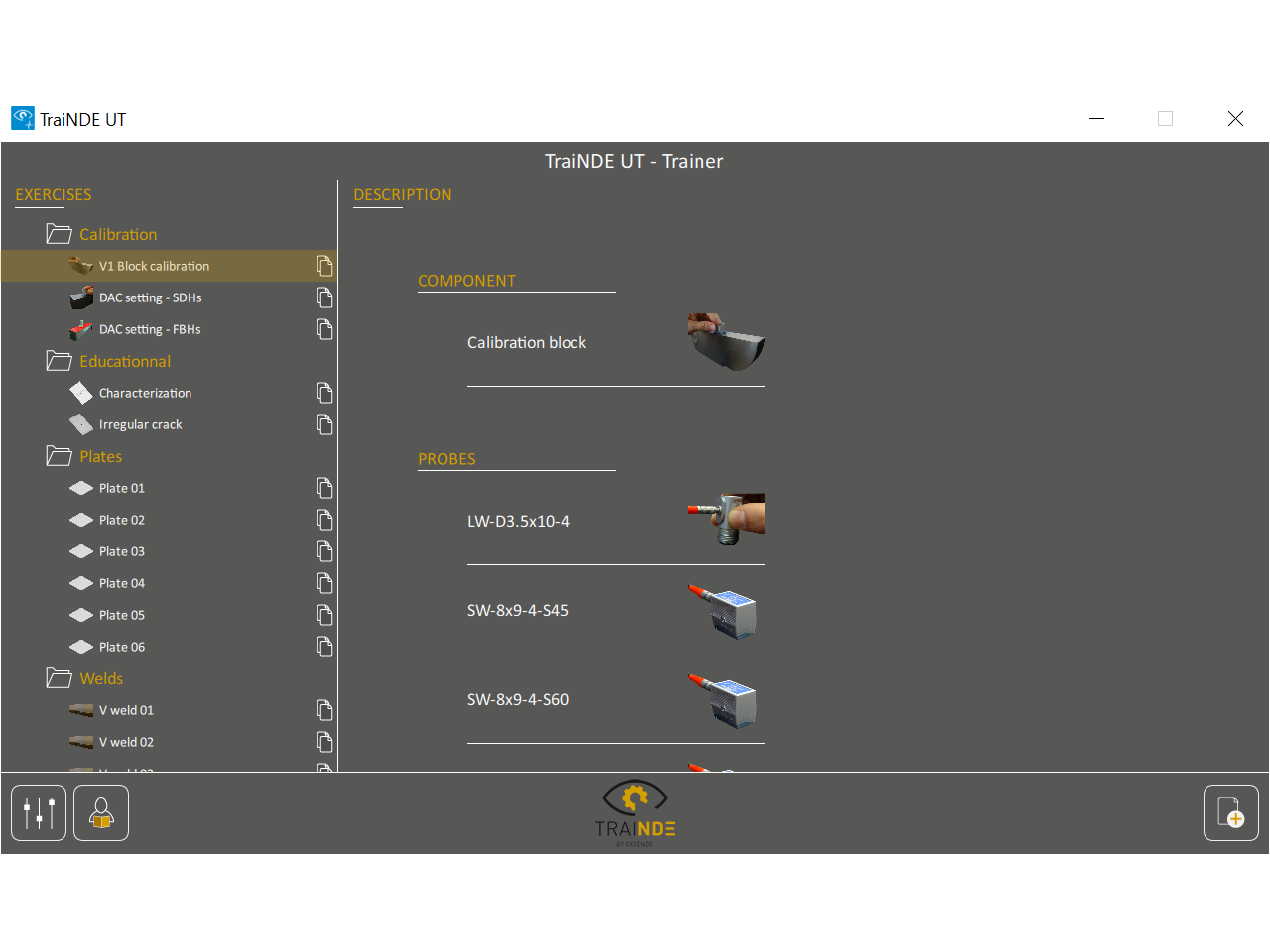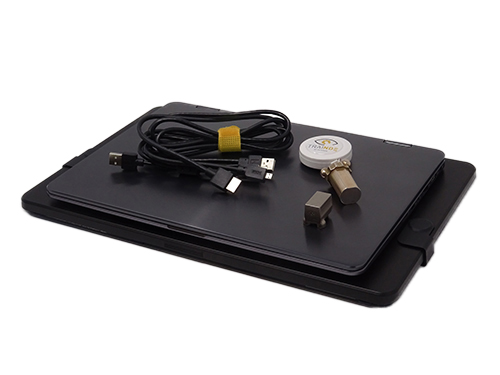 Additional packages are now available: blind blocks, plates, welds.


Documentation
TraiNDE UT v1.3 Release Note
To better visualize TRAINDE UT and see tutorials on it, check out the TraiNDE UT playlist on EXTENDE's YouTube channel.