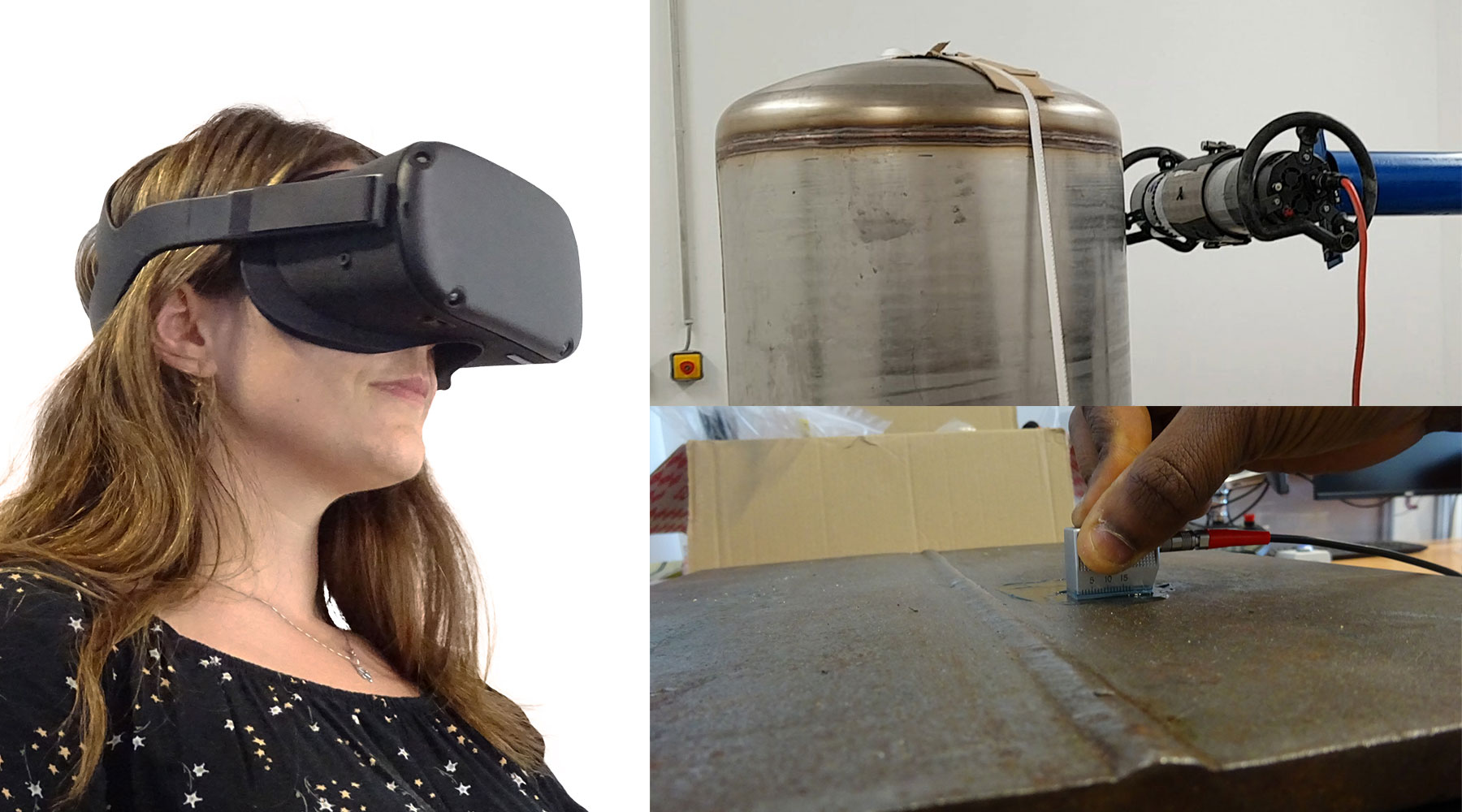 Trai
NDE
Innovative tools for the
training of NDT inspectors
EXTENDE is proud to market the TraiNDE brand, its new products for the training of NDT inspectors.
As a trainer in Non-Destructive Testing, are you having difficulty in diversifying your mockups (shapes, material, flaws)?
Do your students have difficulties understanding the physics of wave propagation, radiation, beam shape, projections, image or signal quality?
Are you looking for an innovative and affordable tool to help you during your workshops?
TraiNDE will enhance your NDT teaching thanks to virtual educational tools. You will be able to pool application cases while storage is much easier than storage of mockups, instruments, probes and radiographic sources.
EXTENDE has 10 years of international expertise in NDT simulation (UT, ET, RT) working on industrial projects for production, and on research projects with technical and scientific objectives.
The EXTENDE team is mainly composed of experts (PhD, L3 certified). Their priority is to improve everyone's skills and the quality of NDT tools.
Attentive to the resolution of field problems, aware of the industrial stakes, EXTENDE creates and proposes new tools for operator training, certification, continuing professional development, and understanding the physics of NDT.